To cancel your subscription, please log on and go to your Subscriptions by hovering over your username at the top, right-hand corner of the page, then clicking on 'Subscriptions'.

Click "Manage" to make changes to your current plan:

From this page you will have the option to upgrade, downgrade or cancel your plan. If you wish to cancel, click the "Cancel Subscription" button at the bottom, right-hand side of the page.

Click "Continue Canceling" to continue canceling your subscription, or select "Downgrade Plan" if you prefer to downgrade. You can also quit here and select "Keep Plan" if you change your mind:

Then "Confirm" for the final step: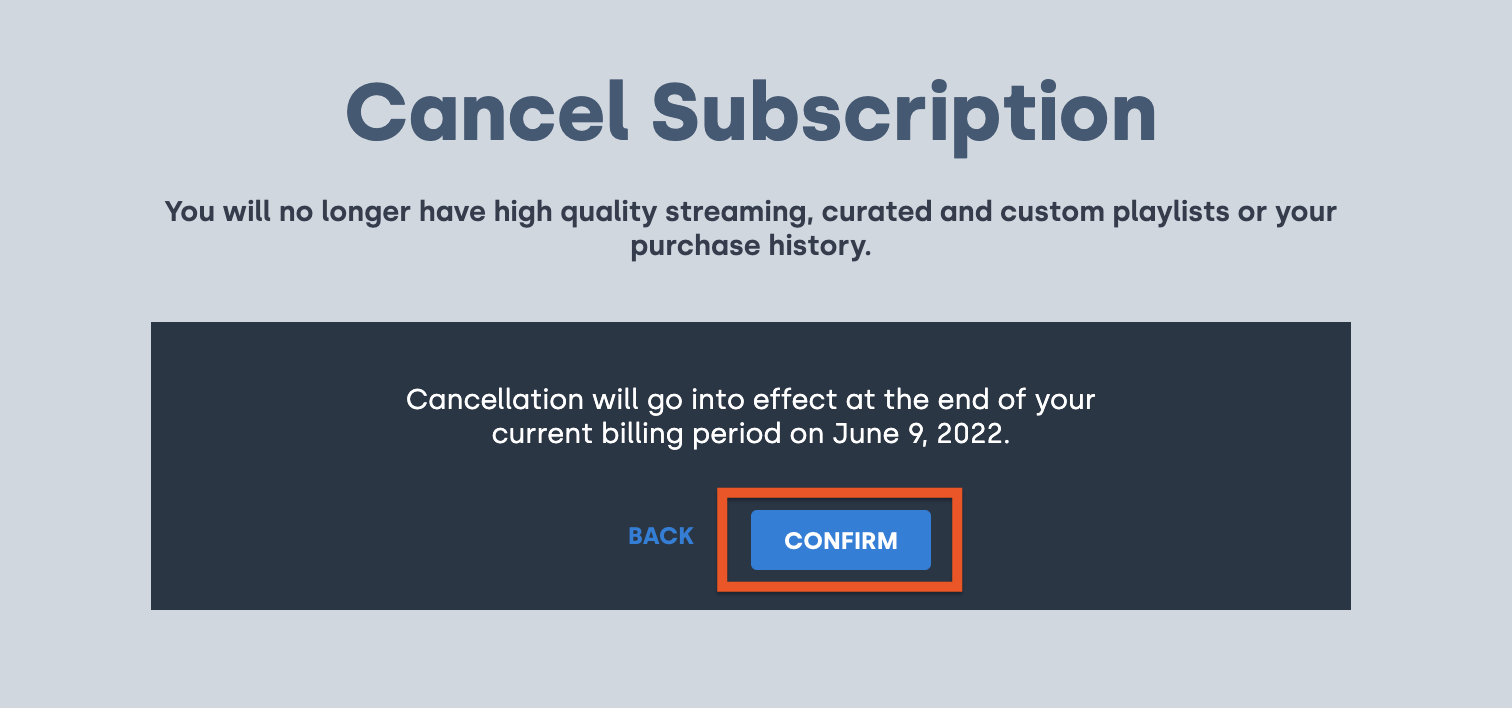 Your subscription will remain active until the beginning of the next billing period and will expire at that time. You will not be charged.

You can take the survey to let us know what we can do better!